Garage Door Repair Belmont
Call Us Now 650-316-6194
Services of Garage Door Repair - The professional services of garage door repair that we offer are beyond compare. That means that people in California can select the most suitable options amongst a range of alternatives. We will be supporting you all the way as you maintain your home.
Some of the brands we provide service for:
Genie, Liftmaster, Sears, Craftsman, Allister, Chamberlain, and more!
Address:

Alameda De Las Pulgas
Belmont

,

California
Zip code:

94002
Hours of Operation:
We accept cash, credit cards, and checks.
Our experienced and well-equipped residential and commercial garage door company provides top quality repair services and is the best in garage door installation
When you need garage door service, the first place you should call is Garage Door Repair Belmont. All of our technicians are highly experienced when it comes to garage door repairs, installation, and general maintenance. We also provide competitive pricing on all our services, you'll always come out on top.

Spring Replacement and Repair
As a critical component of your garage, springs counterbalance the weight of your door. Torsion springs and extension springs aid in the efficiency of your garage door opener and have a life span of approximately half a decade when used regularly. Both types of springs are considered hazardous to handle which is why our qualified technicians are available to assist you when your spring fails on you. Each of our qualified team members can safely calibrate slipped torsion springs as well as remove and replace broken springs. Not only are our technicians able to calibrate and replace springs, but they are also able to inspect and identify potential hazards regarding your garage door springs. Trust our technicians to extend the life of your garage and keep you safe with preventative inspections and timely emergency repair response for your springs.
Garage Door Opener Installation and Servicing
Out of the many brands and varieties offered, we cater to the three most common drivetrains available for residential garages. If you're in the market to get a new drivetrain for your garage, choose between belt-drive, chain-drive, and screw-drive systems to pair with your door and motor. We'd be happy to explain the pros and cons of each in detail so that you can decide which will best suite your needs.
We also provide installation and repair services on major door opener brands such as Sears Craftsman, Chamberlain, Liftmaster and much more. You can have the best brands professionally installed and have your entire system tested for operational readiness and safety. If your system fails during an operational readiness and safety test, our technicians will perform diagnostics to determine what corrective actions to take next. No matter what type of services you need, our team is ready and equipped to get your garage operating safely and correctly.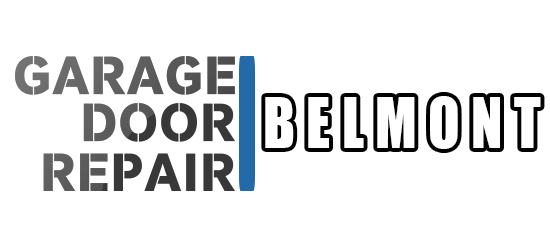 We're in Your Area
If you're looking for a great garage door company, our team is eager to provide you with our wide range of garage door services. We take great pride in being a locally based company with the ability to provide professional garage door repair and installation at competitive pricing. We serve locally, and we serve the surrounding communities ensuring everyone has access to our most knowledgeable experts in the field. Look for us, we're all over California!
The Best Choice
If you've never used our services before, our customers tend to agree that "Garage Door Repair Belmont" is here to give you the best deals on repair jobs. We provide full diagnostics, full testing of safety features as well as installation and repair for both openers and doors. You can also rely on our technicians for emergency repairs. Be sure to visit our services page as we offer even more! Whether you're in the market for something new or just need some routine maintenance, give a call because you're in the right place!
Our commitment to our clients in zip code 94002 ensures immediate response and great garage door repair services. We are honored for having a well-organized team in California and the capacity to service the garage doors of our customers with efficiency and speed.